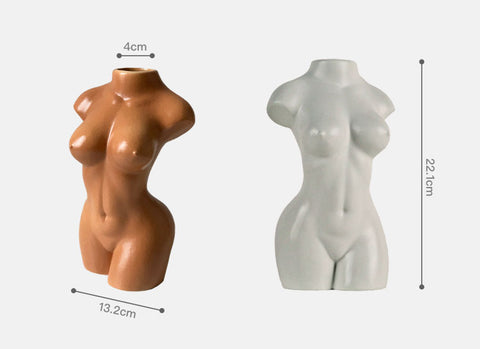 ◊ Size: 22.1 x 13.2cm
◊ Surface Technology: Glazed. Matte glaze is a very difficult process for construction, with low yield, and every piece is a work of art.
◊ Material: High temperature ceramics
◊ Perfect gift for your house: Ceramics made by multiple manual processing and high temperature firing above 1200°. An ideal decoration for Living room, bedroom, bedside, desk. The bust body art vase is not only a flower, but also a work of art. Three colors to choose from, human body material and flower arrangement are all available. Show Your luxury taste and efforts.
◊ Preservation and Use: This product is fragile, please keep it properly.
◊ Customer Service: 100% brand new. Feel free to contact us if you have any question.