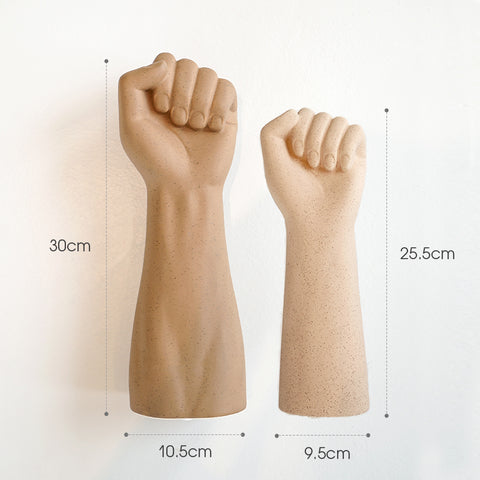 ◊ Material: Ceramics
◊ Design: Playful and interesting hand-shaped design, full of creativity. Exquisite and rugged details, worthy of careful appreciation. 

◊ Precious Handicrafts: Hand-fired products, precious workof art, full of tension and power, inject vitality into the space.
◊ Perfect gift for your house: Use a playful hand-shaped design to break the stereotype of traditional pottery.The rustic color base of the ceramic products blends harmoniously with the styles of various spaces, creating an artistic and stylish living space. 
◊ Preservation and Use: This product is fragile, please keep it properly.
◊ Customer Service: 100% brand new. Feel free to contact us if you have any question.