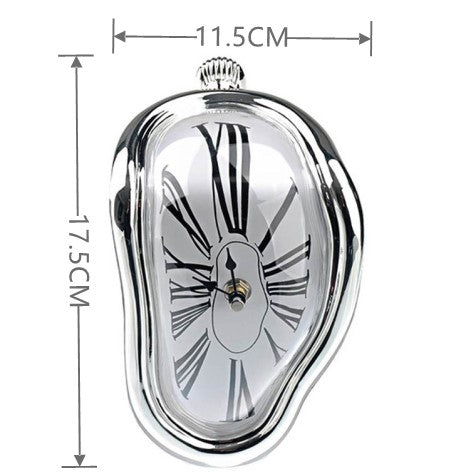 ⏱️ The wish of Dali lovers: What better way to celebrate Dali's surrealism than the melting clock inspired by his work The Enduring of Memories?

⏱️ Fashionable and practical: This fashionable design is "cool", suitable for all ages, practical and suitable for daily use. This melting clock adds personality to any room.

⏱️ Elaborate: The curved area creates the illusion of melting time, and the top can be safely hung on any flat surface.

⏱️ The best gift: This novel gift is perfect for art lovers and laypersons. The best gift for family and friends.
⏱️ Technical specifications: This wall clock has Roman numerals, two manually adjustable hands, and requires 1 AA battery (not included in the scope of supply). The size is 7 inches X 4.5 inches (approximately 17.5cm X 11.5 cm), with complete functions and not only suitable for display.